​Connectivity tender for CAREN3 Turkmenistan circuit published

​ Cambridge, UK | 26/02/2018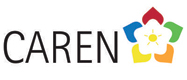 Supplier companies wishing to participate in the connectivity tender for extending the CAREN3 network in Central Asia by connecting Ashgabat (Turkmenistan) to either Bishkek (Kyrgyzstan) or Frankfurt (Germany) are invited to login/register at the GÉANT procurement portal at www.geant-procurement.net to access the tender documents and description.
Companies that have previously participated in CAREN tenders have already received notification of the tender publication.
N.B. A complete initial response is required by 28 March 2018.